August 29, 2011
Game Development, Gaming
6 Comments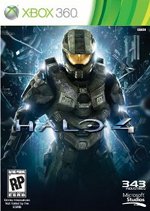 A while back Halo 4 was announced. As you might have suspected, I've been pretty busy working on the game. It turns out the campaign for a Halo game requires a pretty intense amount of effort. Who would have thought. I guess people are pretty into Halo or something.
I was actually the first designer hired at 343 Industries, but at the time the studio didn't have a name. It was called something generic like "Halo Internal." Woooo. In any event, I was the first designer to take the plunge (there were other designers that had come and gone, but they were pulled from other parts of Microsoft).
I didn't start as a lead either. I was just coming off a crazy amount of Treyarch crunch (which if you ask around, is some of the most legendary crunch known to mankind) and was looking to get down on some level building, scripting and prototyping. You know, hitting reset on the ol' work life balance button. However, after working at 343 for a bit, they asked me to be a lead, and being a lead on a Halo title is not something you tend to turn down. Don't worry, I like to stay pretty hands-on with the tools in addition to having an outlook calendar full of meetings.