May 31, 2008
Game Development
3 Comments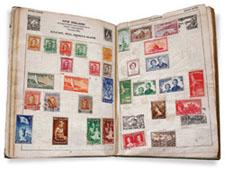 Some people love em', some people couldn't care less about em'. "Collectibles" are simply a finite amount of objects player can obtain in a game. These objects typically aren't integral to the progression of the game, but are often added to give the game an extra layer of interaction. Some game designs take collectibles beyond just an extra set of objects you can get, while others stay rooted in traditional, old-school collectible design.
I find it interesting that collectibles are still around in many games today. Five years ago I wouldn't have expected collectibles to show up in mainstream games like Call of Cuty 4 or Halo 3. I thought gamers would have grown out collecting "things" by now. However, the part of me that used to collect stamps and coins when I was a child still finds enjoyment in obsessively hunting for virtual objects. It seems there are many others like me.
I'm going to dissect collectible design and analyze the good, the bad, and the ugly of various collectible systems. I'll be projecting a lot of my own preferences here, so bare with me. I've divided collectible design into five major categories, which are:
Hunting Enjoyment: Are the collectibles fun to hunt down and find? Sometimes, the hunt can be more enjoyable than obtaining the item.
Collection Enjoyment: Is the act of acquiring the object enjoyable? Are there sweet sounds when you pick an object up? Is the art of the object really cool? Do crazy particles play when you touch the collectible?
Immersiveness: Does the object fit into the game world or does it remind you that you're playing a video game?
Clue Factor: How hard is it to find the collectible without any sort of guide? Are there audio and visual cues which help you find the collectible? Are there any hints in game which help you organize finding the collectibles?
In Game Reward: Do you receive new weapons or abilities by collecting objects? Do the collectibles unlock game content?
Using these categories, lets take a look at some recent Xbox 360 games and see how they stack up. I'll use a scale from 1 – 10 to rate each category.